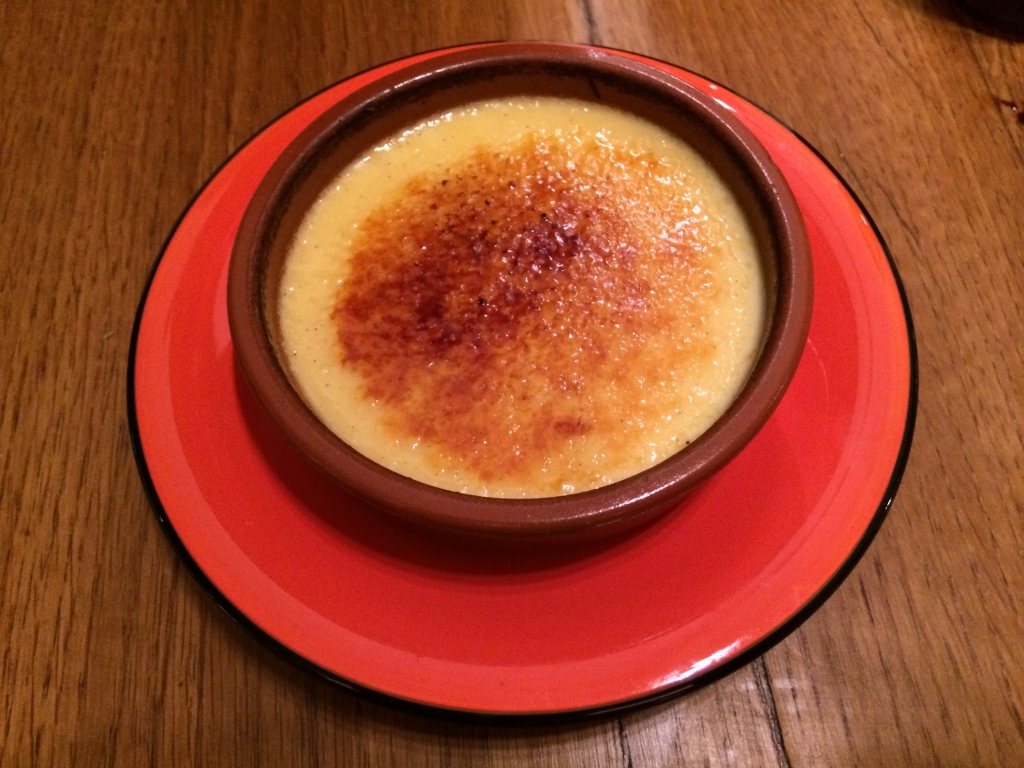 Travel has it's up's and downs. For work, it usually involves rushing from airport, to hotel, to meetings, to dinner, to after drinks, then back to the hotel for half a nights sleep. Repeat until you go home.  The trick is leaving just enough time to actually see something of the place you're visiting so you go home with some sense of the place, people and their culture.
Whilst this post is Brussels-based, a recent trip to Athens afforded a couple of hours to visit the Acropolis first thing on a Friday morning. We arrived just on opening time, so were through the gate an hour before the mass of tourists had finished their buffet breakfasts and had boarded their coaches… Following a brisk walk through the lower level ruins of amphitheatres, discarded marble work and bath houses, we arrived to a largely deserted high point. Whilst I could post the textbook image of the Parthenon, the more magical moment was watching the Greek Army cadets raising their national flag silhouetted against the early morning Athens skyline. A moment without conversation was enjoyed whilst they silently went about their daily ceremony.  Magical.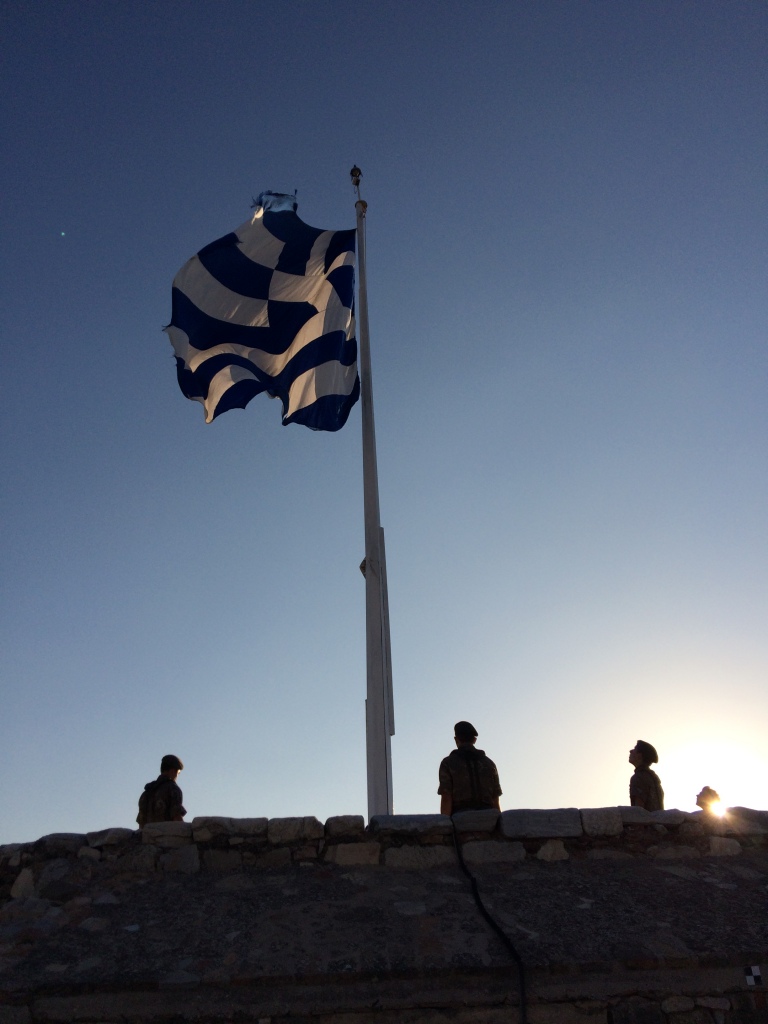 So, back in Brussels, on the 'to dinner' segment, Comocomo was recommended by our hosts as the best Pintxos in Brussels. Comocomo is a fusion restaurant in the sense that it combines Japanese sushi bar conveyor belts and colour-coded plates with Basque Country Pintxos. Eating with fingers is the accepted way to eat as that's how it's done in the Basque.  I was sure I noticed a small flicker of contempt from our waiter when asked for a fork… The Pintxos were excellent, as evidenced by the plate stack. I think I may have overdone it…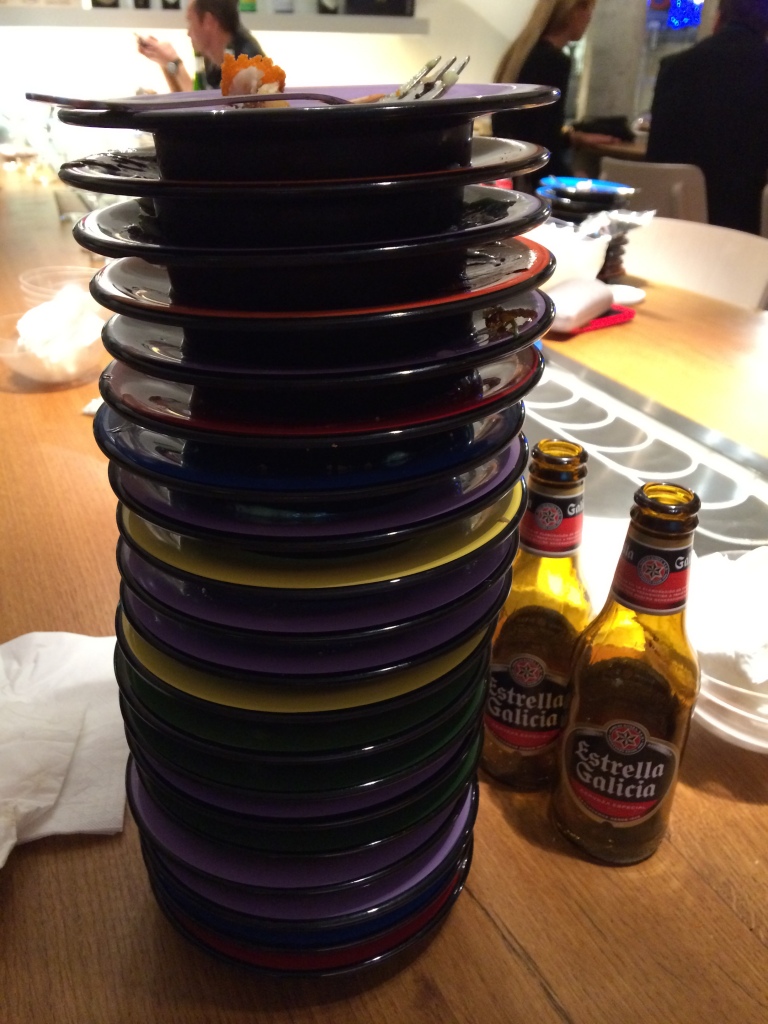 Relations with cutlery were thankfully resolved with the dessert course. This petite brûlée arrived via conveyor and was simply done. No fuss.  No pretence. A 2mph delivery. Custard and sugar in a (fortunately) small earthenware dish. Like the restaurant, this was a casual and unfussy final course.  Sugaring was light and nicely crackable with a simple spoon tap. The custard was cool, not cold, light and deliciously smooth.  It was decidedly on the right side of sweet and big enough to be shared with my dining fellows. Which is exactly what we did, and worthy of a neither outstanding nor terrible 6/10.