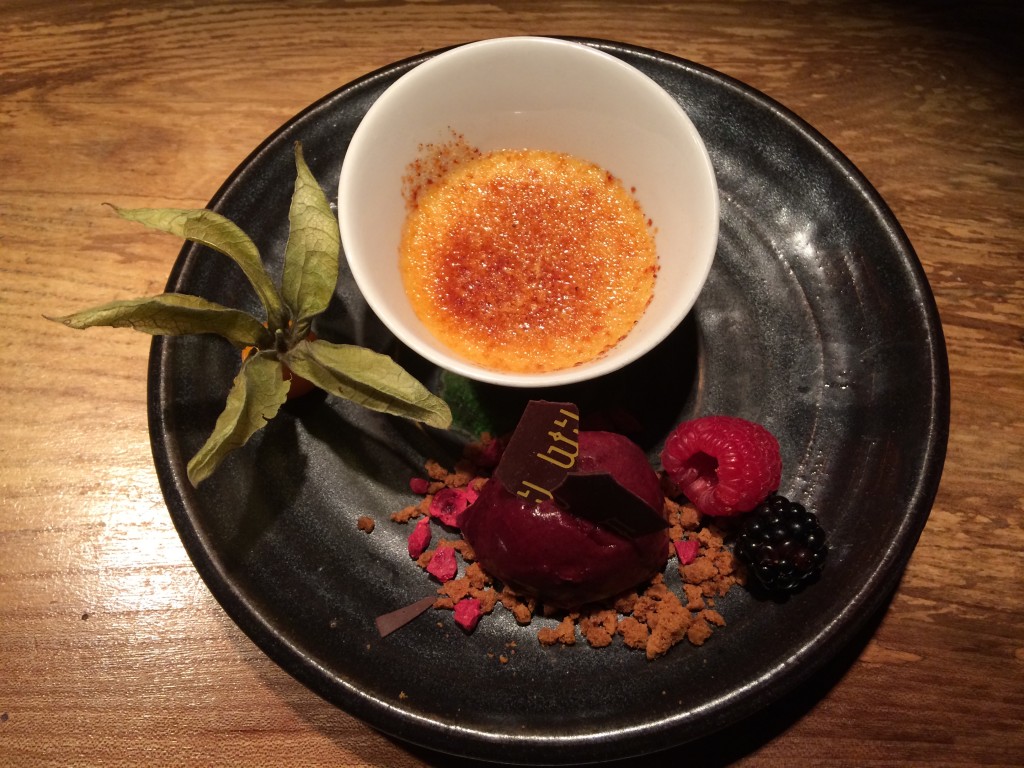 Iceland is cool.  You know, not just temperature wise.  It has volcanoes.  Wild horses.  Geysers.  Lava fields. Ice.  A lot of daylight, at least in summer.  People.  Buildings.  Etc.  I give you an example; The Perlan.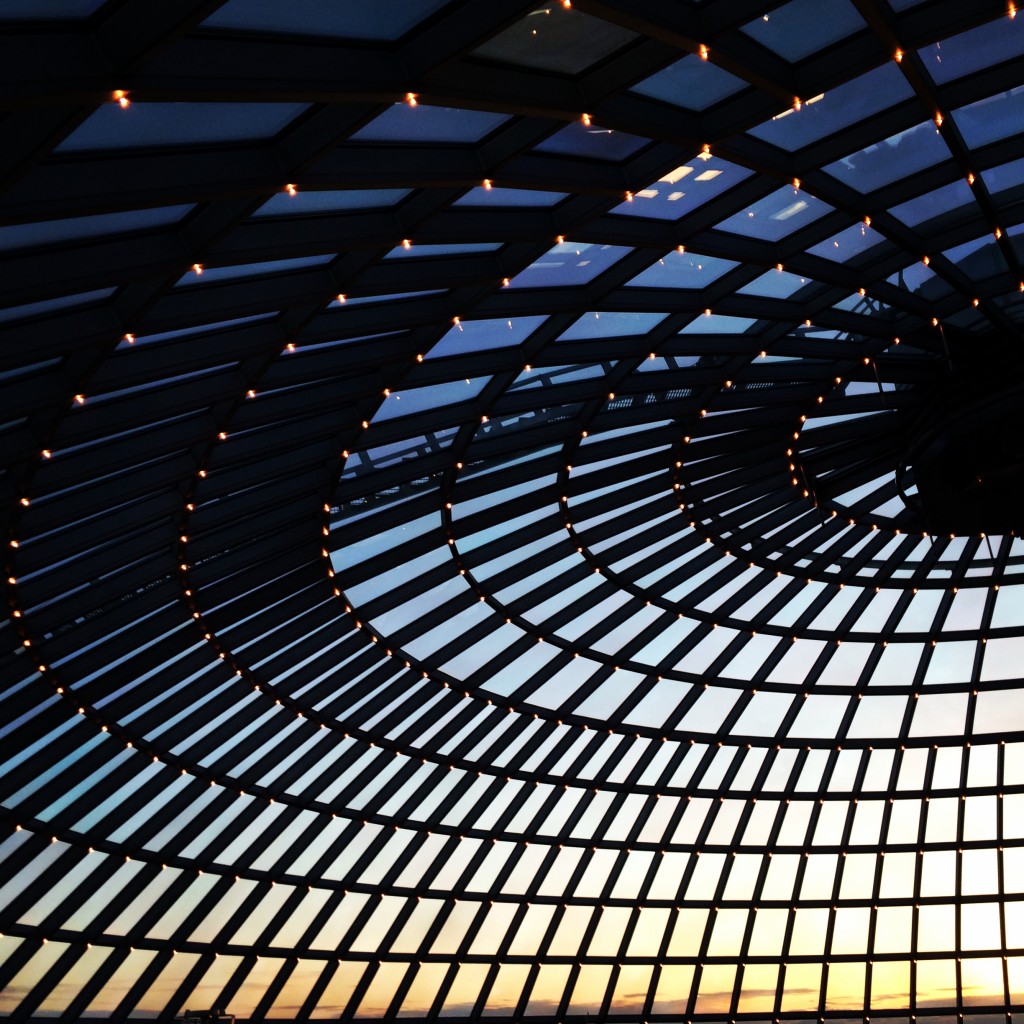 And another; The Harpa.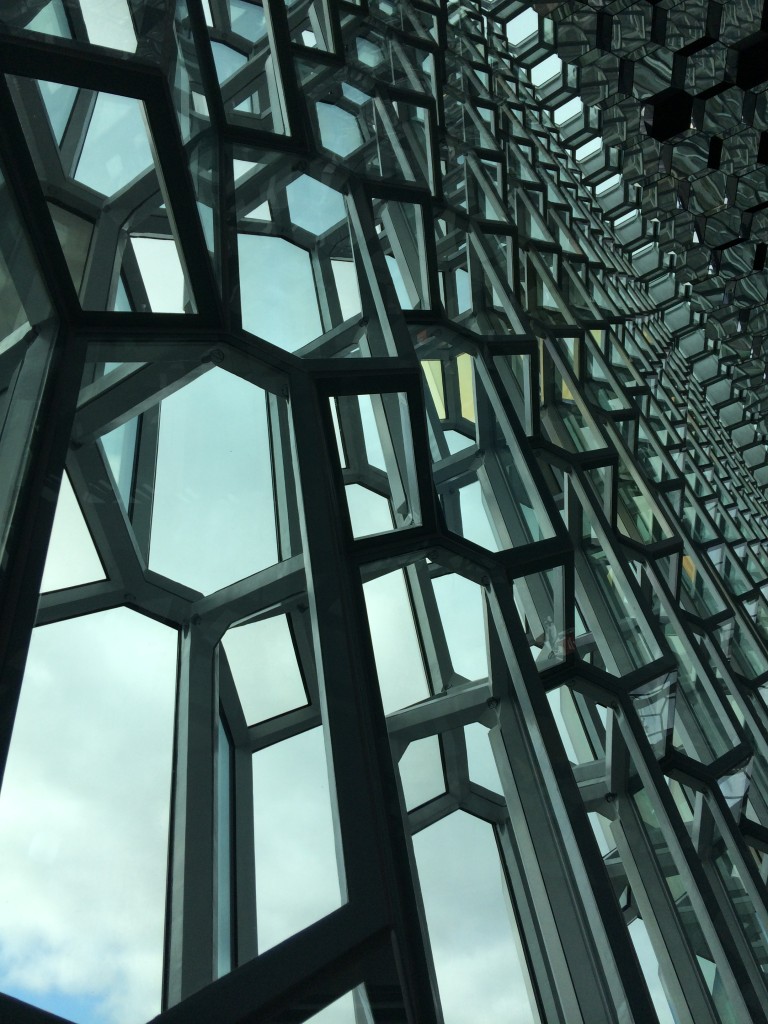 What was really bizarre and a first for me, was taking an evening flight from London where it was fully dark on departure, to then fly into twilight on arrival at Keflavik Airport at 1am in the morning.  Even when I arrived at my hotel in Reykjavik an hour or so later, it still wasn't dark.  Living on Iceland with these extremes of daylight and darkness throughout the year must but be pretty tough for the locals…
However, given this was a first time visit to Reykjavik for me, some gastronomic exploring had to be done…  My work mate, Danish Usman, found a fantastic dinner location in central Reykjavik close to the Harpa convention centre. The architecture of The Grill Market was superb with light fittings cut from lava stone and a bathroom washbasin shared with the ladies!  Lets just say it was quite a shock to see a pair of ladies hands appear through the wall as you go to wash your own…
The menu had some outstanding local specialities on it including minke whale and reindeer burgers!  Tonight's effort was a pretty but small affair with the brûlée presented in a medium depth dish with support from a blackcurrant sorbet, plain chocolate chips, a single blackberry and raspberry and some biscuit crumbles under the sorbet.  Sugaring was light and crisp and the custard was smooth yet quite caramelly, which became a little heavy after a few mouthfuls.  Thankfully, the combination of the sharpness of the sorbet and the sweetness of the custard turned out to be a pleasant combination, and stopped the custard becoming the dominate force in this particular brûlée!  6/10.